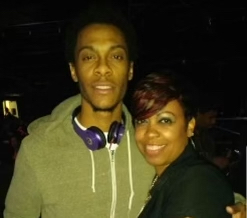 As a child, Daniel always had a heart full of compassion for those who were less fortunate than himself. This ranged from homeless people to runaway teens that he always brought home.  As he grew older, he wanted to open an orphanage, a soup kitchen and shelter for runaway teens. 
As life would have it, he became depressed and suffered from mental health issues.  This led to a psychotic episode that landed him in a state funded mental hospital which he has resided for 3 plus years. 
Daniel noticed, even here, that there were residents less fortunate than himself.  He comes from a very supportive family and church family. He receives calls daily, money for haircuts and other essentials. His family buys requested food items, clothes, shoes, and toiletries. However, he noticed that some residents NEVER received a phone call, much less a care package.  So, he started sharing his blessings with others. He gave away food and clothing.  
One day, he shared with his mother that he was giving to the residents who had no family or friends supporting them. He expressed the desire to do so much more.  His grandmother and pastor, mentioned it on her radio show and people started calling in donations. 
Daniel gives his family the names and requested items from these residents.  His mother does the shopping for everything. Then, his sister, grandmother, and other church family members deliver what was purchased.
For the first time in years these residents will know that somebody cares all because Daniel continues to selflessly give.  He said he loves to see the look on their faces when he gives them unexpected food or clothing.  It makes him feel good to know how much God has blessed him and now he can be a blessing someone else.
Daniel is asking if you would be a blessing this year to the forgotten, to those who are confined suffering from mental health issues.
You may donate directly to The Daniel Project through our community initiatives.
Send an Online Donation Through PayPal using the donate button below or PayPal designation information.
Paypal Designation: @nvfldanielproject
**Your donations are tax deductible.